Max Stöckl is no stranger to speed. As a mountain bike racer and team owner he's travelled the world in his quest to go ever faster on two wheels. Eventually, even the planet's steepest race tracks weren't enough and he ended up breaking the land speed record for a bike in the Atacama desert clocking 167.6kph.
Max is from a village called Oberndorf, near Kitzbühel, and for 20 years he's looked at the nearby iconic ski race track known as the Streif and wondered 'what if…'.
Watch the action:
The annual FIS Alpine Ski World Cup round held there is one of Austria's biggest sporting events. The devilishly steep track runs for a treacherous 3.3km down 860m of vertical drop. Only vastly experienced skiers can hope to make it down and walking on its steepest sections (85%) require crampons.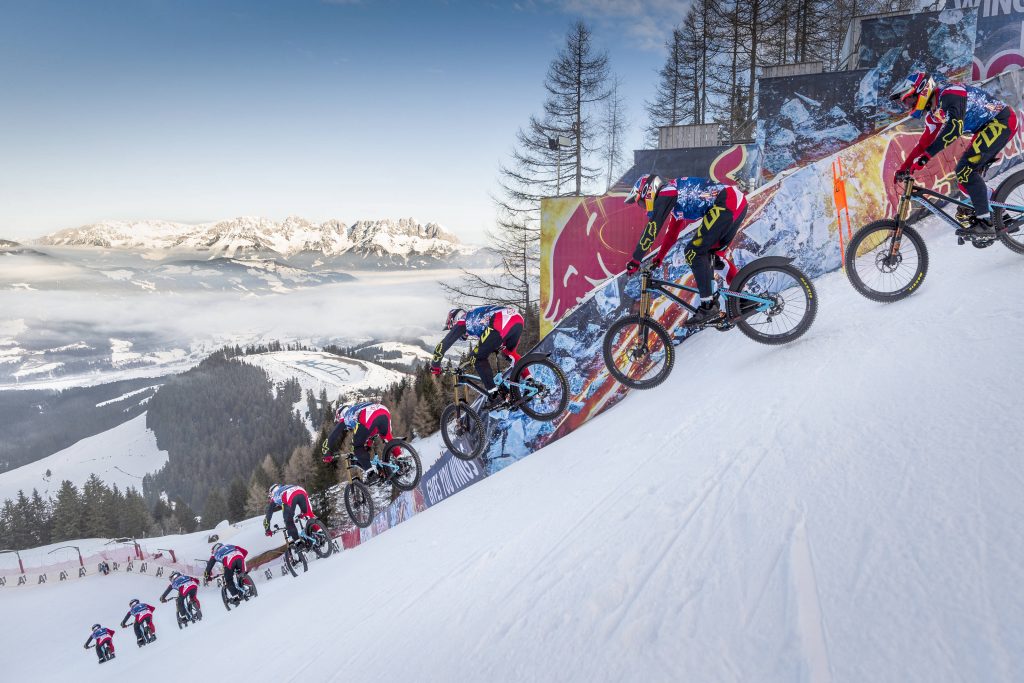 "When you are able to ride with your bike on a slope like that, it is a special honour for me and I wanted to offer the necessary respect by not ruining the work put in by the ski club by knocking out huge sections of fencing. The famous key sections were tough for me too, and I had to really battle to clear the gates," Max said of the attempt that saw him man-handling his specially adapted Mondraker Summum downhill bike down the race track.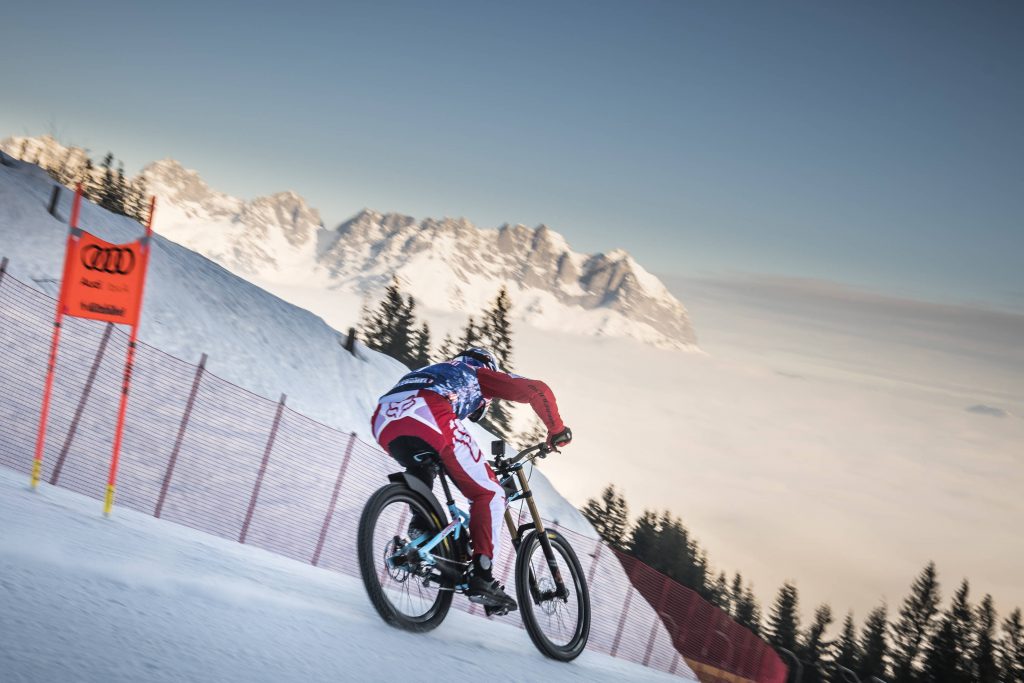 The bike itself remained remarkably similar to the machinery that his UCI World Cup racing team (MS Mondraker Racing) campaign upon, barring a few necessary adjustments. He added 15mm-long spikes and a carbon-fibre mudguard for the attempt on the Streif. The first provided extra bite and grip and the second provided protection from the first.
Watch the POV Clip below:
"The only thing that's different is the screws on the bike and I got a mudguard made," Max explains. "I don't ride downhill mountain bikes with special parts. It has to be a bike – not a motorbike without an engine."
"The only thing that's different is the screws on the bike and I got a mudguard made" 
Despite some high-speed close calls, Max was successful in his attempt and became the first man to complete a run of the famous Streif on two wheels, clocking a time of 3m 06s and a top speed of 103kph in the process.